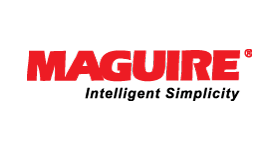 Gravimetric Blenders and Feeders, Ultra Low Energy Vacuum Dryers and Conveying Systems
Headquartered in Aston, Pennsylvania, USA, Maguire manufactures gravimetric blenders and feeders, volumetric feeders, ULTRA low energy dryers, conveying systems, extrusion control systems, loss in weight extrusion control, and related auxiliaries.
Founded in 1977, Maguire Products operates seven manufacturing facilities in Aston, with seven international subsidiaries that service an extensive network of distributors globally.
ULTRA Dryers
The first ULTRA Low Energy Dryer for plastics.
Ultra-low kW energy usage – fast ROI and savings for a lifetime.
Drying costs so low, it's almost free
Energy efficient unique vacuum drying technology
Faster drying, faster start-ups, minimal maintenance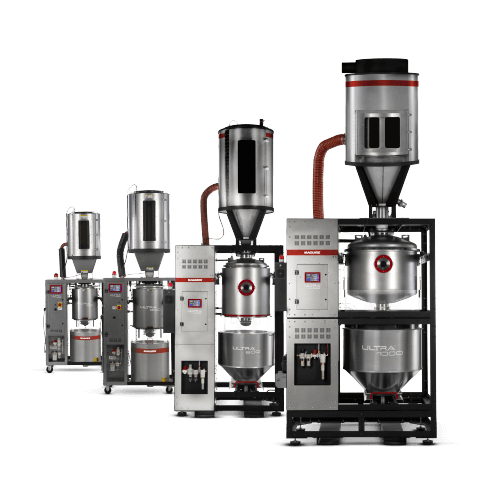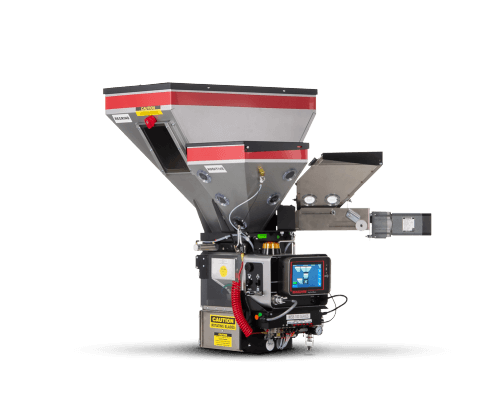 WSB Gravimetric Blenders
The Maguire blender is the most popular and reliable gravimetric blender worldwide.
10 blender series with over 120 models
Close to 60,000 Maguire Gravimetric Blenders running worldwide
More standard models than any other producer
MGF Gravimetric Feeder
Robust hardware, integrated with industry-leading software control to achieve repeatable consistent dosing accuracy.
Unique twin load cell technology
Dosing accuracy ± 0.2% on 1% setting
Feeder ideal for all molding and extrusion processes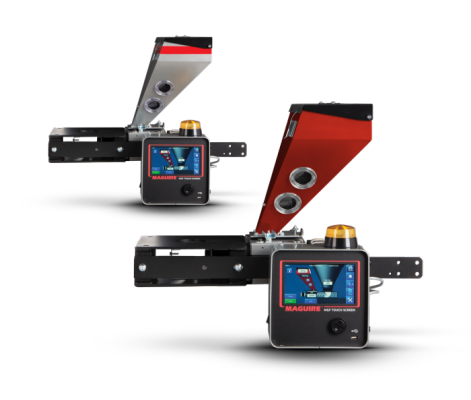 LPD Dryers
Low Energy LPD dryers, first generation of Maguire vacuum drying technology.
For 30, 100 and 200 lb/hr (14, 45, 90 kg/hr) throughputs
Energy efficient vacuum drying method
Suitable for small lb/hr (kg/hr) technical drying
WXB Gravimetric Blender
The WXB Gravimetric Batch Blender includes a fully integrated Loss-in-Weight mix chamber for all extrusion processes.
Automate material usage control for all extrusion processes
Raw material savings up to 10%
Return on investment within 8-12 months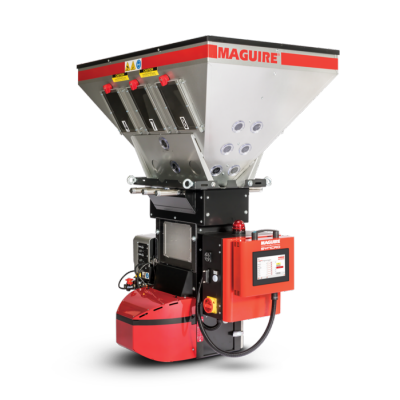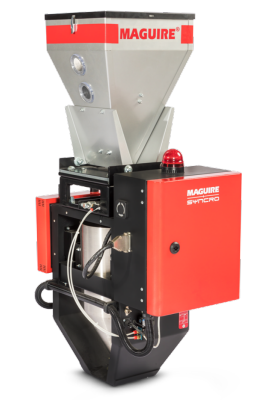 LIW Loss in Weight
The LIW Loss-in-Weight hopper is suited to all extrusion processes.
Automate material usage control for all extrusion processes
Return on investment within 6 months
Raw material savings up to 10%
MS4 Peristep Pump
Maguire's proprietary technology has contributed to being the world's largest supplier of liquid color pumps.
For all molding and extrusion applications
Accurate peristaltic dosing
Easy to set up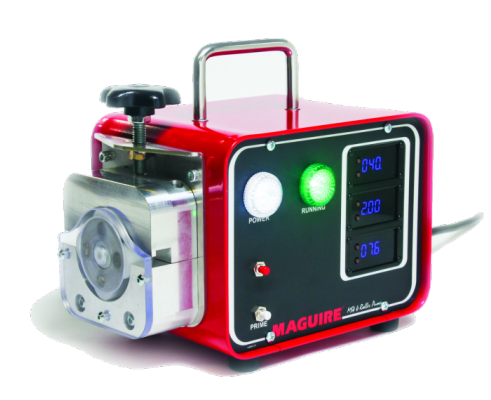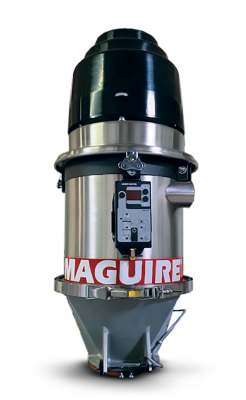 GSL Brushless Vacuum Loader
Standalone loader that comes with a robust brushless motor.
Double pivot access
Brushless vacuum motor for long-life and reduced maintenance
SureSeal flapper valve avoids loading failures
GHR Clear-Vu Hybrid Receivers
Premium Clear-Vu™ receivers for easy visual status on loading.
5 lb, 10 lb & 20 lb (2.2 L, 4.5 L and 9 L) receivers
Integrates with Maguire & third-party conveying equipment
Hopper choices to load feeder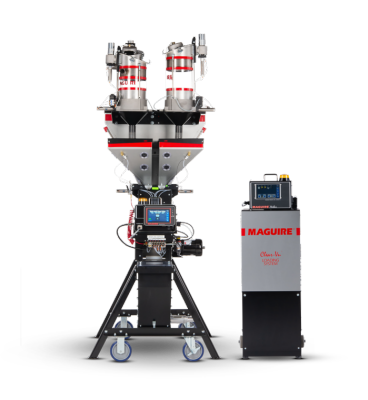 MLS Conveying System
Flexible and compact solutions, ideal for small to medium sized conveying applications.
Compatible with Maguire FlexBus and FlexBus Lite System Controls
MLS systems ideal for localized conveying solutions
Range of Clear-Vu™ receivers
FlexBus Lite
Integrated conveying control, all built within the blender or ULTRA dryer touchscreen control.
Control of up to 1 vacuum pump and 10 receivers
Full feature conveying control
Works with Maguire & third-party loading equipment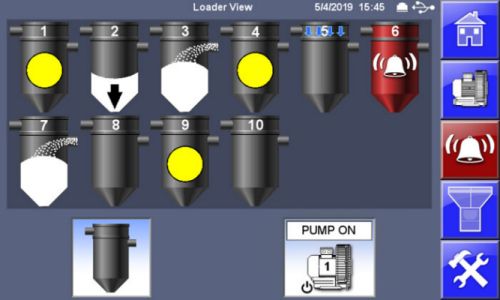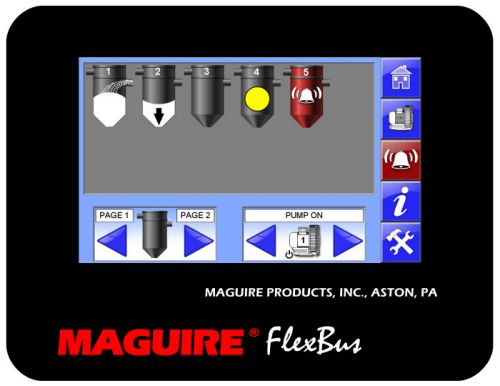 FlexBus Central Conveying System
Single central FlexBus control for full feature materials conveying.
Control up to 5 vacuum pumps, 48 receivers / pump (240 total)
Full central system control
Integrates with Maguire & third-party conveying equipment
Sweeper – Unloading System
Reduces manual intervention with smart unloading for gaylords & octobins.
Material unloading specifically for gaylords & octobins
Fully automatic and extremely efficient system
Reduce labor and reduce material wastage